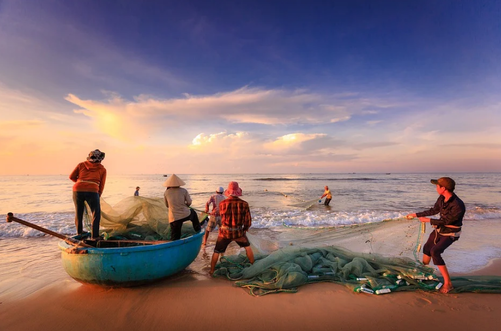 Among all the possible sports that an individual can participate in, one that is really popular is fishing. For some, they have such a passion for it that they want to be able to enjoy it as many hours each day as possible. However, they do have to make a living and have responsibilities. There is a way that they can combine their passion with their responsibilities and that is by starting a fish business.
Different Types of Fish Businesses
If a decision has been made to start a fish business there are some options to choose from, which includes:
A fishing charter business
A fish farm
A fish camp
A Retail Fish Supplies business
A Fishing photography business
A Bait business
Along with many more
Marketing The Fish Business
There is a lot of work that goes into bringing any business to where it is a success. One of the most important components of this is marketing. If someone is going to start a fishing charter they need to do the proper marketing to bring in clients.
There are many different ways to go about marketing but one of the most exciting and popular ways to do this is to create videos so prospective customers can see what the fish business is offering. There are all types of tools that can be used for creating the video. For example, most videos need some type of music added to them. There is an option for being able to use royalty free background music so they don't have to worry about copyright infringement.
How To Use Background Music
Using background music that is free to use means the video maker can make their fish marketing video then edit it. When doing so they can splice in the music in the appropriate places. They can use the music in a variety of ways. For example, if the video is focusing on some of the best fishing locations the tempo of the music should fit in with the particular environment that is being highlighted.
One of the important aspects of using music for this type of video is to create a mood. Royalty-free music can be sorted into moods making it easy to find the perfect clip for each segment of the video. When it comes to the fishing industry it can evoke all different types of moods. It can be adventurous, calm, peaceful, and even powerful.
How to choose music based on mood is to study what the marketing video is portraying. For example, if the video is all about great places to fish then many of these locations may be calm and serene. Background music that is calm and peaceful will enhance the point that the video is making. If it is depicting deep sea fishing then powerful music would be more appropriate.